Architects who design buildings are not the only ones to use blueprints. Zoho CRM system architects, the you-in-training, use them too.
But, what is a blueprint in the context of Zoho software?
Think of it as a way to hard-code a business process into your software. A way to guide your users through a sales or approval process of some sort. With a blueprint, you can
organize your sales flow
automate follow-up and reminders
trigger millions of automations
prompt your users with next steps
never neglect a lead or client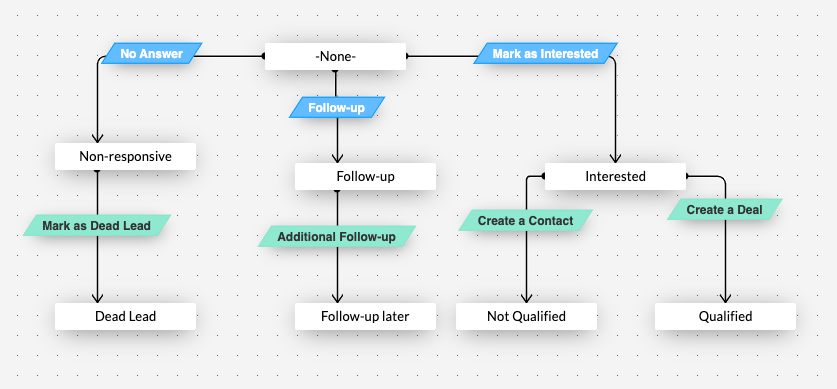 This is what a blueprint looks likes on the back end—somewhat similar to a flowchart. Each white box, called a 'state', is an option in the "Lead Status" field. The colored boxes are the transitions that carry a record from one state to another.
Now, this doesn't look like much. But, each transition has associated automations that work together to create one streamlined, efficient sales process.
And by the end of this course, you'll be able to build it.
Get access to our Programs & Courses!
Sign up is 100% free, no-strings attached!
Ratings and Reviews
Login
Accessing this course requires a login. Please enter your credentials below!