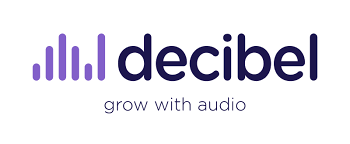 Software Developer in Zoho & Cloud Systems
Decibel Advertising
Decibel Advertising, LLC is seeking an experienced and motivated Developer to join our dynamic team! This is a fantastic opportunity to hone your front and back-end development skills in an exciting and rapidly-growing environment. Our ideal candidate will participate in all phases of software development for our fully-remote, cloud-based operations. Enjoy freedom in genius with our encouraging team culture, and find fun strategies and challenges in cloud systems development for years to come. This is a fully-remote role, but could involve company-paid travel for internal meetings and team-building activities up to 2-4 times per year. Candidate must be focused full time, as one of our family, with the intent for a bright future with the firm. This is not a contract or temporary position.
Mid-level of experience
2+ years' experience as a software engineer 
1-2 years of experience working in Zoho, Salesforce, or other CRM
Minimum 2 year of experience in HTML, JavaScript, CSS and the latest developments in front-end technology and cross-browser responsive CSS (Bootstrap, CSS3) and JavaScript libraries (React, jQuery etc.)
Minimum 2 years of experience in programming languages, specifically Java & SQL (RDBMS concepts)
Education Requirement
Bachelor's or Master's degree in Computer Science or related field
Salary Range
$120,000 per year
Benefits
Dental insurance
Flexible schedule
Health insurance
Paid time off
Vision insurance
Cloud Systems Development Job Duties:
Plan and design cloud-computing applications and services
Assist with the deployment of cloud-based infrastructures
Programing using languages such as Python, Java, and Go.
Recommend process and systems architecture improvements
Troubleshoot and solve problems across all platform and application domains
Zoho CRM Development
Utilize knowledge of our business processes and requirements of the team members to implement and customize our Zoho system to work more efficiently.
Integrate complex inbound and outbound campaigns utilizing scripting languages and third-party services
Develop custom APIs, methods, and functions
Build dashboards in Zoho Analytics using SQL queries. 
Improve architecture and optimize the performance of Zoho applications and database management systems used by various departments.
Work with other team members to integrate 3rd party applications with our Zoho system.
Stay current with new technology options and vendor products; evaluate which ones would be a good fit for the company
Must-haves
Excellent design, problem-solving, and de-bugging skills.
Excellent written and verbal communication skills
Ability to work independently and as a member of a team, including coordinating with all levels of internal management
Inclination toward finding solutions to problems
Excellent organizational skills
Detail-oriented and thorough in completing tasks
Understanding of the importance in safeguarding all critical data, information, and communication; both internally and for our clients
Strong multitasking and time-management skills
Experience with Deluge, workflow rules, and other tools used in CRM development
Experience integrating Zoho with other Zoho applications such as Zoho Creator, CRM, Books, Desk, etc.
Experience integrating Zoho with 3rd party applications.