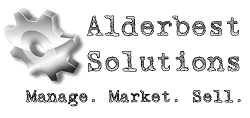 Consultant/Business Analyst
Alderbest Solutions
Alderbest Solutions is seeking to hire someone enthusiastic about technology and SAS to join the team to assist with client projects and service requirements. The candidate will have experience with Zoho CRM and some exposure to other Zoho and/or 3rd party apps in the sales and marketing space. 
In this consulting role you will interface directly with clients to solve practical business challenges, through Zoho system implementation and support. This role allows you to work independently to ensure client success.
Experience: Entry-Level
Previous experience working as a CRM administrator, developer, or consultant is highly desired. 
Education Requirement
Unavailable 
Employment type
Full-time
Salary Range
$35,000 – $40,000 
at 35 Hours per week
What is expected of you
Work with the Senior Partner on Client Solution Development, Project Management and Deployment. The Analyst is on all relevant client project calls/meetings 
Execute requirements for customer projects in Zoho CRM and other relevant apps (e.g. Zoho Forms, Zoho Analytics, Zoho Desk, Zoho Campaigns, Zoho Flow). This will include: 
Build out Audit/Discovery related documentation (templates are provided)
Deploy customizations and features to meet project objects through all phases
Work on internal projects for learning and other purposes 
Assist with customer support for assigned tickets 
Provide some assistance with answering phone calls when necessary 
Desired Attributes
Strong knowledge of Zoho CRM and a wide variety of other Zoho applications such as: 

Analytics, 

Creator, 

Forms, 

Sign, etc.

Competency in Deluge (

Any other coding experience is a plus!)

Previous experience with other systems such as MailChimp, Office365 and Salesforce useful but not essential. Internal systems used will include Zoho CRM, Zoho Projects and Office365 
Strong written communication skills; experience with any technical writing is a plus. 
Detail oriented problem solver
Someone who can thrive in a remote work environment.
Someone who is constantly willing to learn new things as well as lookout for ways to build proficiency in existing skills.